In today's time, phones can do much more than making and receiving calls, the latest systems have the option of messaging, conferencing, video calling, and the list goes on! Although this has revolutionised telecommunications, it has also made it more complicated to choose between a wide selection of handsets for each position within your business. Keep reading to learn about basic desk phones, cordless phones, office phones and more.
Determine Why You Need a Handset
To decide which handset is right for your business, you have to identify which telecommunications system is best suits your needs. But before deciding on which telecommunications system to go with, there are a few questions you will need to answer first:
Do you require a full phone system that will only be present only in the office desk or is an IP phone, with a mobile connection, better suited to your business?
If you need in-premise desk telephones, what kind of service do you want? You would need to choose between a landline telephone service, which is provided by a local or regional phone company, and a Voice over Internet Protocol (VoIP) system, which runs over the internet (cloud-based).
If you choose VoIP, do you want to house the system at your business (on-premises) or have it hosted through an internet connection by your service provider?
Some Benefits of a Good Telecommunications Systems
A good telecommunication system is essential in any business. Afterall, how will you grow your customer base and contact international suppliers. A good phone system remains one of the easiest ways to communicate within a company as well as beyond the organisation's walls. However, with modern technology, business phone systems can do much more than simply making and receiving calls. The latest systems have the option of messaging, conferencing, video calling and much more. This is why selecting the right business telecommunications system is such a big deal in the business world. It is an important decision that can have financial and operational repercussions if the wrong system is chosen. Moreover, making the right decision about your phone system requires planning ahead.
Basic Desk Handset Phones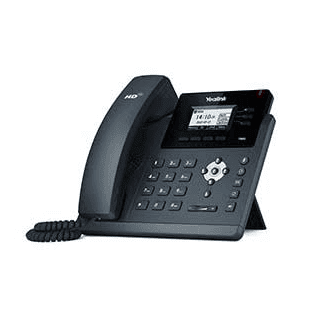 Basic desk phones are entry-level handsets. These phones are very cost-effective and have the ability to connect to more than one line. This means that fewer clients will be placed on hold waiting for their calls to be answered. If you require a landline phone connection for your home or even a small business with fewer than 8 employees, then this handset may be the best option for you.
Cordless Handsets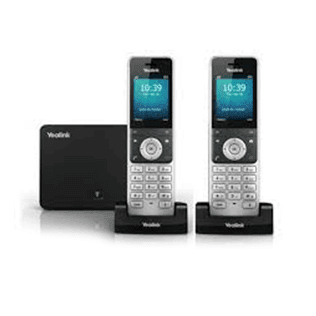 Cordless handsets allow your employees more mobility as it is accessible from any location while allowing you to maintain a professional face to customers and suppliers. Our cordless handsets are cost-effective and are perfect for businesses who have employees who work in various locations, whether you are a small or medium-sized business. All our handsets have basic stations that support 5 or more handsets and 4 or more concurrent calls at any given time. What's more, is that TRUENAV sources a wide range of cordless handsets to choose from depending on the size of your business.
Office Phones
Basic desk phones and cordless phones are often the top picks for an in-premise office phone. However, in order for your business to perform best, certain positions may require specialised phones for the office such as the manager, secretary or receptionist.
Manager/Secretary Desk Phone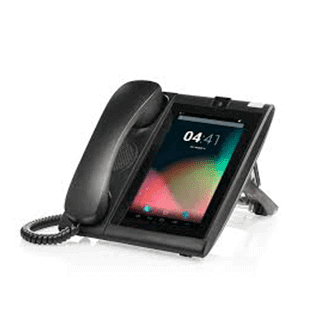 Our manager/secretary phones are affordable and offer clear communication. These types of phones are often only operated by one person (such as the manager or secretary) but can connect to other phones within your business to make it easy for your employees as well as your clients. Another great benefit to our manager/secretary phones is that they have speakerphone capability with HD audio as well as a USB port for Bluetooth, Wi-Fi and USB recording features.
Receptionist Desk Phone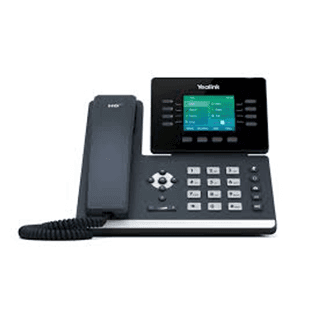 Our receptionist desk phones offer more advanced features than basic desk phones and cordless phones, but they are easy to use to simplify workflow and do not require any extensive training. Many of our receptionist desk phones come with an attractive LCD display and 20 dual-colour LED keys that signal a contact's communication status – depending on the model you choose. Additionally, our receptionist desk phones feature up to 10 multifunctional line keys to make or receive multi-line calls or to switch between lines. Finally, our Yealink and NEC phones provide support for Bluetooth headsets, providing receptionists and secretaries greater convenience when multitasking. TRUENAV offers a wide range of handsets to choose from, this gives you more freedom to decide on the best phone option for every position in your business. Our handsets are also designed to suit each employee's role in the business and their job functions thus increasing productivity. Ready to pick out a phone for your home or business? See all our handset options on our website! But if you're still not sure, contact us today for a FREE quote.